Driveway surfacing Contractor for Surrey & Berkshire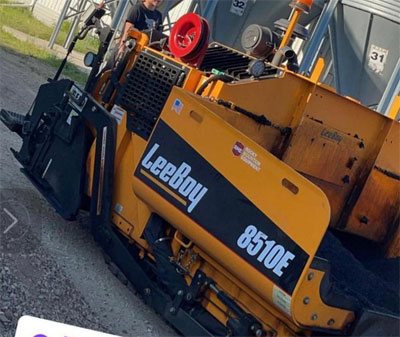 So you're looking for a new driveway, path or patio? Then we've got the solution for you. We install tarmac driveway, block paved driveways, Surface dressing (tar and chip) resin driveways and Patio laying across Surrey & Berkshire. Our surfacing company is ready to undertake your surfacing job to a high quality finish thanks to our experience, professional knowledge and surfacing equipment.
We are a trusted resurfacing company based in Berkshire and regularly work in Windsor, Reading, Winchester, Basingstoke, Salisbury, Maidenhead, Woodley, Oxford, Wantage, Abingdon, Woking, Staines, Swindon, Bracknell, Slough. We specialise in resin bound surfacing for drives, paths, and patios. Easy Construction & Building Ltd offers a range of services available, such as, to private homeowners and businesses in Berkshire and Surrey , High Wycombe, and surrounding areas, all to the highest standard.
Thanks to our experienced team and our reputation for providing excellent customer service and quality workmanship, we are confident that our team can meet your requirements and provide you with a detailed quote, along with recommendations and drawings, to ensure that your project is completed to the highest standards. We have worked with private customers, schools, local authorities/councils and businesses with many happy clients.
Residential or Commercial Surfacing Contractors Berkshire and Surrey

The quality of our tarmac surfacing on driveways, paths, and carparks is very high. Although we specialise in laying resin driveways, tarmac driveways, block paving, tar and chip surfacing and patios. Every project is delivered to the highest standard and is fully guaranteed for 5 years. We also provide friendly advice regarding aftercare. Our standards and quality of construction speak for themselves. As driveway surfacing contractors rest assured, we have the skills to properly prepare the surface for installation, be it driveways, tennis courts or carparks.
Driveway surfacing Contractor Berkshire and Surrey, Transform your driveway with a Tarmac or Block Paving driveway
We install a wide range of products, from natural stone sets to concrete block paving, to tarmac services to transform your driveway. Many of the driveway products have coordinated walling, edging and circle features to complete your driveway transformation. Our qualified installation teams are experienced in working with a variety of surfaces, ensuring that all surfaces are prepared correctly and finished to the highest standard for a successful and long-lasting transformation. We take care of the groundwork, drainage, curbing, seal coating, grading and repairs.
We cover the following areas
So if you are a business owner or a homeowner, please contact us today for a free quotation or estimate as well as a completion timescale. And we will get to your property as soon as possible for you. We always aim to stay at the agreed price or budget.